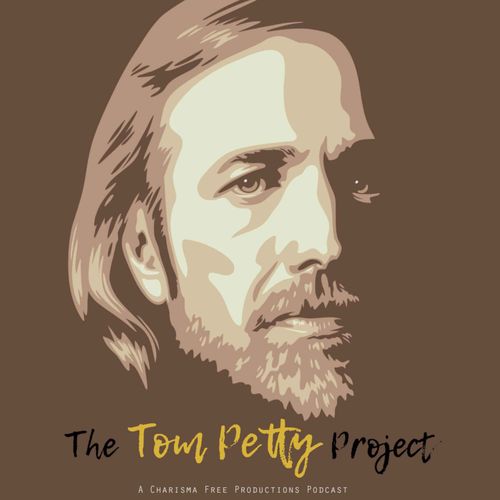 When I think about the arrangement of this song, with the synths leading, Mike filling in those gaps with artfully placed licks, and Tom soulfully ripping his heart out for the audience, I think he's dead on with that assessment. Today's episode looks at the second track from Long After Dark, You Got Lucky.
If you want to listen to the track before we dig in, check out the official video: https://youtu.be/_QZixvUjNH4
If you haven't seen the fantastic video for this track (living under a rock???) check it out here: https://youtu.be/mtLpZWNyM0I
If you want to hear live cut that I talked about in the episode, you can check that out here: https://youtu.be/sg7IuLjdO0Q
I also found a couple of really cool live versions by other people. One you might expect and one you probanly wouldn't. This one is by Blackberry Smoke, who have covered a few Tom Petty tracks on their YouTube channel. This version features Amanda Shires on violin and harmony vocals: https://youtu.be/td8To6gb3qA. This version is by Slipknot screamer and Stone Sour vocalist Corey Taylor and is refreshingly brilliant: https://youtu.be/EgGkgyeZF-4
If you are able to donate financially to humanitarian aid relief efforts in Ukraine, the Red Cross is coordinating a large-scale effort which you can contribute to by visiting their website here: https://donate.redcross.ca/page/100227/donate/1
The Tom Petty Project is a proud member of The Deep Dive Podcast Network, which you can find on Twitter: https://twitter.com/deepdivepodnet
Don't forget to follow me on social media, like, subscribe, and please, leave a rating if you like the show:
Facebook: https://www.facebook.com/thetompettyproject
Twitter: https://twitter.com/TomPettyProject
Instagram: https://www.instagram.com/thetompettyproject/
YouTube: https://www.youtube.com/channel/UCt6BLRWuuAR43zHpNKIirOw
All music, including the theme song, provided by my very best friend Randy Woods. Check him out at https://www.randywoodsband.com/
Logo provided Ed Booth, who you can find here: https://edboothart.com/
The Tom Petty Project is not affiliated with the Tom Petty estate in any way and when you're looking for Tom's music, please visit the official YouTube channel first and go to tompetty.com for official merchandise.
A last very special thanks to Paul Zollo. Without his book, Conversations with Tom Petty, this podcast wouldn't be nearly as much fun to research.
Support this show http://supporter.acast.com/the-tom-petty-project.
---
Hosted on Acast. See acast.com/privacy for more information.