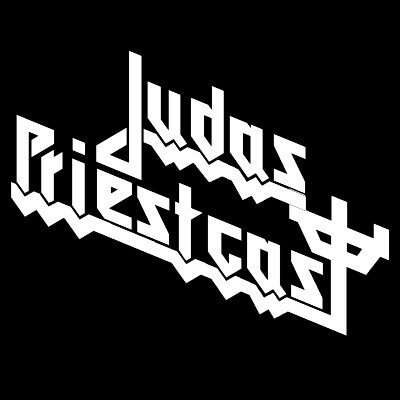 Guests: Soulmass band members: Lux Edwards (Link) and Brett Windnagle (Link) (Florida, USA)
https://soulmass.bandcamp.com/
https://lascaillesshroud.bandcamp.com/
You got our scent and we can hear you howl at Judas Priestcast! Two longtime Judas Priest fanatics (and new friends) George (he) and Hattie (she/any) come together from opposite sides of the world, united in their love of the iconic heavy metal band.
This time around, the Pride series continues with Brett (he) and Lux (they) of the band Soulmass. By playing a crushingly heavy mix of doom and melodic death metal, Brett and Lux found an outlet for their personal pain and wrote music that helped them discover their own identities. The duo talk about the stories that Soulmass base their lyrics on, and how those connect to their personal journeys. Later, your panel gets down to business with a deep cut from 1986's arena-metal opus Turbo. Yes, we are "Hot for Love" today, but which band does Lux think Judas Priest was heavily inspired by during the Turbo era? You've got nowhere to run and nowhere to hide from this episode, so grab a drink and have a listen.
Share what you think about "Hot for Love"! Find us here:
Email: judaspriestpod@gmail.com
Twitter:  ⁠⁠https://twitter.com/JudasPriestcast⁠⁠
Instagram: ⁠https://www.instagram.com/judas.priestcast/⁠
Judas Priestcast is part of the Deep Dive Podcast Network. Check out ⁠⁠https://twitter.com/deepdivepodnet?lang=en⁠⁠ for more great pods dedicated to covering classic metal and rock artists in detail, and find a new favorite show!
Judas Priestcast is created and produced by: George Silano, Hattie McHatterson