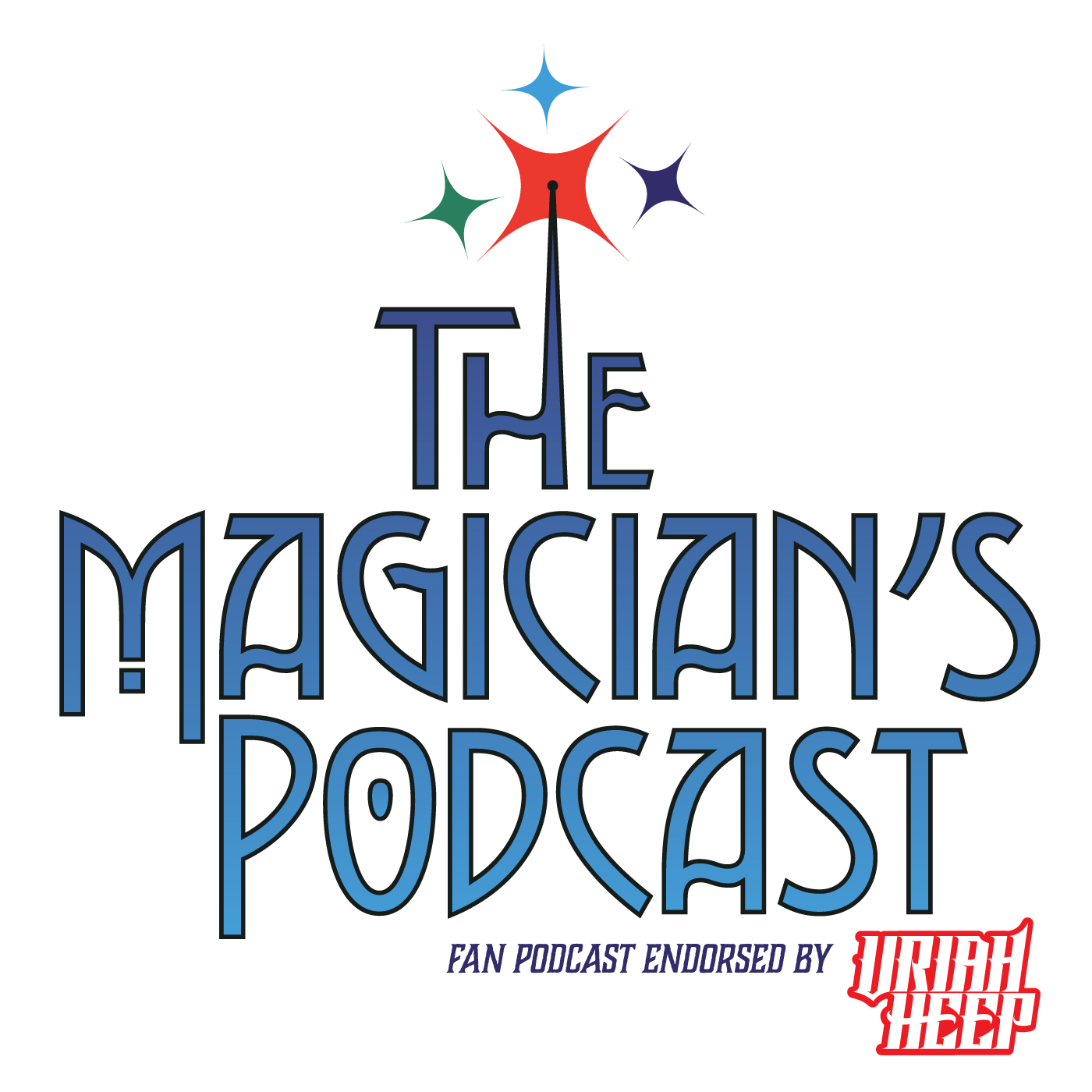 A dive into the song Gypsy by Uriah Heep
Show website:
http://www.scotthaskin.com/uriah_heep_podcast/
Facebook:
https://www.facebook.com/UriahHeepPodcast
Twitter:
@HeepPodcast
Instagram:
@UriahHeepPodcast
Email:
UriahHeepPodcast@gmail.com
Episode: 1-3
Song: Gypsy – Two Versions
Air date: 11-10-2020
Performers:
Lead Vocals: David Byron
Guitar: Mick Box
Bass: Paul Newton
Drums: Alex Napier
Keys: Ken Hensley
Lyrics:
I was only seventeen
I fell in love with a gypsy queen
She told me, "hold on"
Her father was the leading man
Said, "you're not welcome on our land"
And then as a foe, he told me to go
Took me to a little shack
And put a whip across my back
Then told her, "leave me"
I was out for quite a time
Came back with her on my mind
Sweet little girl
She means all the world
Ah!
Oh, I want my gypsy queen
Will she still be torn between
Her father and lover
One day I will go to him
Strong enough to fight and win
The kind of a man
That he'll understand
Ah!
Thanks to:
My Graphic Artist Scott Ladzinski
Audionamix – I will not do a podcast without Instant Dialog Cleaner!
My friends in the #DeepDivePodcastNetwork:
Nate and John at the Deep Purple Podcast
The Simple Man at Skynnred Reconsydrd Podcast
https://podcasts.apple.com/us/podcast/skynyrd-reconsydyrd-podcast/id1448425288?mt=2
Terry T-Bone Mathley at TBone's Prime Cuts
Rhy at the Sabbath Bloody Podcast
https://podcasts.apple.com/ie/podcast/sabbath-bloody-podcast/id1344032555?ign-mpt=uo%3D4&mt=2
Paul, Joe and David at the At The Lap of the Pods
https://podcasts.apple.com/gb/podcast/in-the-lap-of-the-pods-queen-podcast/id1517814055
Also, check out https://gottahearemall.com/ for well researched information on Deep Purple and Emmerson, Lake and Palmer/Powell
#UriahHeep #UriahHeepTheBand #MickBox #KenHensley #DavidByron #LeeKerslake #PaulNewton #GaryThain #MaekClarke #LeeKerslake #KenHensley #AlexNapier #JohnLawton #JohnWetton #TrevorBoulder #PeterGoalby #BobDaisley #RussellGilbrook #DaveyRimmer #PhilLanzon #BernieShaw  #LivingTheDream #HardRock #RockandRoll #TheWizard #LadyInBlack #EasyLivin #Stealin #DeepDivePodcastNetwork