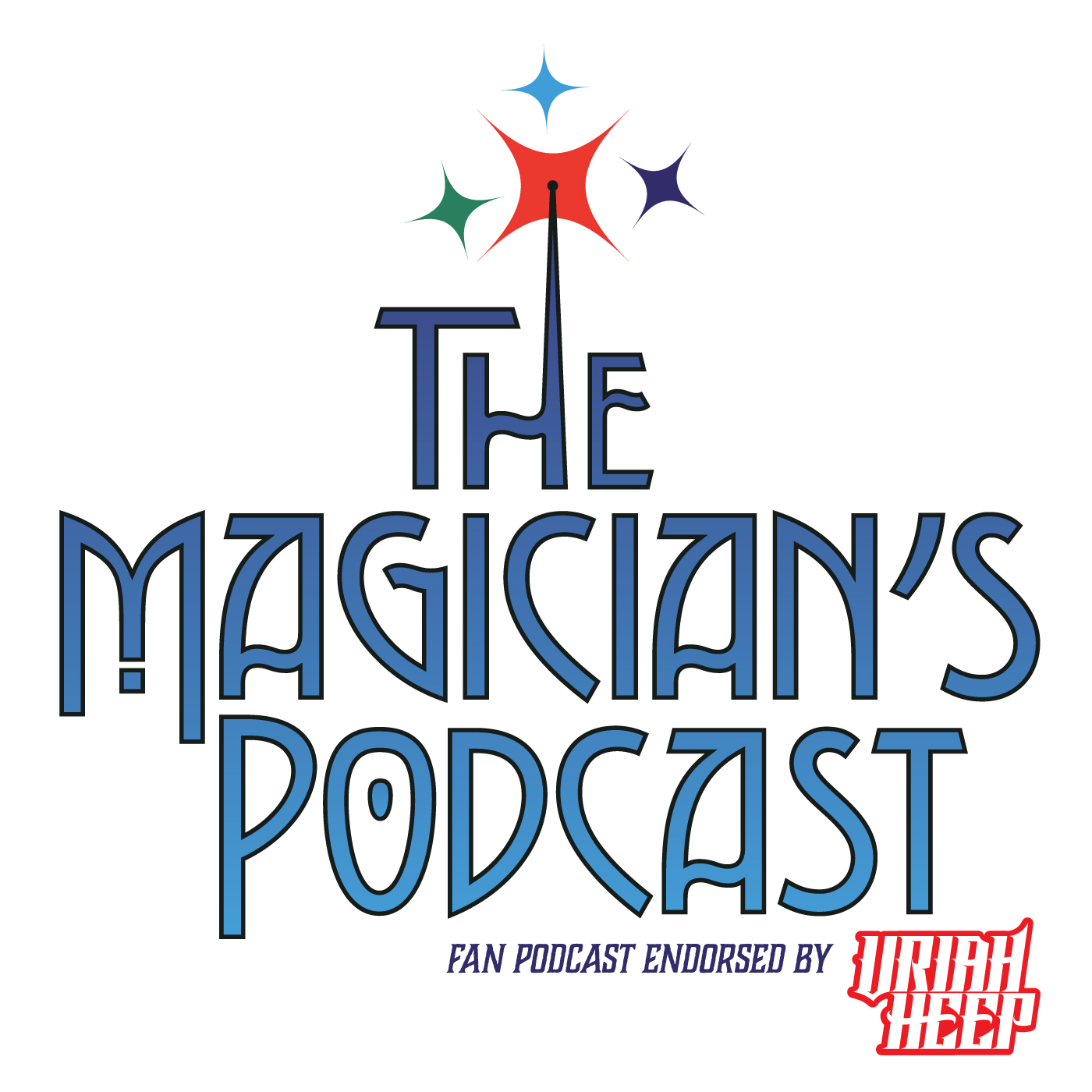 A dive into the song Against the Odds by Uriah Heep
Choices and the Every Day Rocks! boxed sets can be ordered here and you should do it soon as quantities are limited.  Made available now by Uriah Heep and BMG Records!  Check out my Every Day Rocks! unboxing video here!
Elke Beiküfner
https://www.elkesbilder.de/
(http://www.scotthaskin.com/uriah_heep_podcast/)
Facebook:
https://www.facebook.com/UriahHeepPodcast
Twitter:
@HeepPodcast
Instagram:
@UriahHeepPodcast
Email:
UriahHeepPodcast@gmail.com
Episode: 19-1
Song: Against The Odds
Air date: 11-5-2021
Performers:
Lead Vocals: Bernie Shaw
Guitar: Mick Box
Bass Guitar, Vocals: Trevor Boulder
Drums, Vocals: Lee Kerslake
Keyboard, Vocals: Phil Lanzon
Lyrics:
In the court of kings
I look around
My blood runs cold
I close my eyes
Out of my head
A vision flows
I'll make the rules
I need for my survival
For my survival
I pull the strings
You take the glory
I load the gun
You shoot me down
I'm on the edge
About to fall
Destructive power will
Make you lose your mind
Use your mind
We give our life
Invest in time
To only fools
Who take controll
I spend another
Cold day in hell
Against the odds
I fight for my survival
For my survival
Your useless life gets
Crushed into the ground
The time has come
To turn it all around
Thanks to:
My Graphic Artist Scott Ladzinski
www.Audionamix.com – I will not do a podcast without Instant Dialog Cleaner!
My friends in the #DeepDivePodcastNetwork:
Nate and John at the Deep Purple Podcast (http://deeppurplepodcast.com/)
The Simple Man at Skynnred Reconsydrd Podcast (https://podcasts.apple.com/us/podcast/skynyrd-reconsydyrd-podcast/id1448425288?mt=2)
Terry T-Bone Mathley at TBone's Prime Cuts (https://www.tbpcpodcast.com/)
Rhy at the Sabbath Bloody Podcast (https://podcasts.apple.com/ie/podcast/sabbath-bloody-podcast/id1344032555?ign-mpt=uo%3D4&mt=2)
Paul, Joe and David at the At The Lap of the Pods (https://podcasts.apple.com/gb/podcast/in-the-lap-of-the-pods-queen-podcast/id1517814055)
Also, check out https://gottahearemall.com/ for well researched information on Deep Purple and Emmerson, Lake and Palmer/Powell
Check out Ace The Music Man on Stitcher here (https://www.stitcher.com/show/ace-the-music-man)
Or YouTube here (https://www.youtube.com/channel/UCszH87xfnXp-MfZNsUSFjtg)
#UriahHeep #UriahHeepTheBand #MickBox #KenHensley #DavidByron #LeeKerslake #PaulNewton #GaryThain #MarkClarke #LeeKerslake #KenHensley #AlexNapier #JohnLawton #JohnWetton #TrevorBoulder #PeterGoalby #BobDaisley #RussellGilbrook #DaveyRimmer #PhilLanzon #BernieShaw #LivingTheDream #HardRock #RockandRoll #TheWizard #LadyInBlack #EasyLivin #Stealin #DeepDivePodcastNetwork #DemonsandWizards #TheMagiciansBirthday